How to create use breaks with SecureKids? 18/11/2016
Many parents are fed up with having their kids hang out with their cell phone or tablet, surfing the internet, talking to their friends about WhatsApp, or just playing their favorite game. This concern of the parents is normal, since the overexposure of the minors to the use of their mobile devices can be dangerous.
Today I come to tell you about one of the features that SecureKids has, the Breaks. This is one of the features used by many of our users. This is because, like all SecureKids, its use is very easy, and simple. You only have to determine the time at which the device should be blocked. And it is ready!
Problems
But first let's start with the reasons why parents want and use this tool.
On one hand, we find the fact that many minors, and let's admit, not so minor, overuse their devices. They are all the time using their mobile phone or tablet. They use it for a lot of things, such as talking to their friends on WhatsApp, or hanging out with their favorite games.
Child leave the mobile now!
The fact that the minors are all the time with their mobile phones or tablets can become an annoying habit. I am sure many of you, fathers and mothers, have had to tell your sons or daughters to leave the cell phone when, for example, they are eating. We have to admit that the fact that when we are at the table having lunch, and there is someone with the mobile phone is annoying, we even get angry. I recognize it, me too. 😡
And I am convinced that, in this situation, in more than one case you had to tell him that … CHILD LEAVE THE MOBILE NOW!
Danger!
The use of new technologies can be one of the great allies of us all. It has made our lives much easier, both for work and study, and it is an endless source of data to be able to learn practically everything from our home.
But this use must be responsible, we must not forget that the use of something excessively is always harmful. And this not only has to be extended to the elderly, since minors also use the devices in an excessive way.
In fact, in Spain, the association of "Proyecto Hombre" (Prevention and treatment of drug addictions and other additions) is carrying out a campaign for the prevention and solution of addictions to new technologies. In this way, it aims to raise awareness of the dangers of this and what steps are necessary to solve this danger, which is increasingly spread throughout the world, especially among the youngest.
Breaks Program
In order for parents to prevent their children from becoming addicted to new technologies, the first thing to do is to limit the number of hours children can use the devices. Remember that to prevent children from using new technologies, it is NOT the solution, nor take the device away from minors. The real solution is to educate them under a responsible device use behavior. This is the only way to ensure that our children do not become addicted to new technologies.
To this end, to educate, at SecureKids we have created the functionality of "Breaks". With it you can block the applications of the devices of the minors at certain times of the day, thus ensuring, the responsible use by the minor.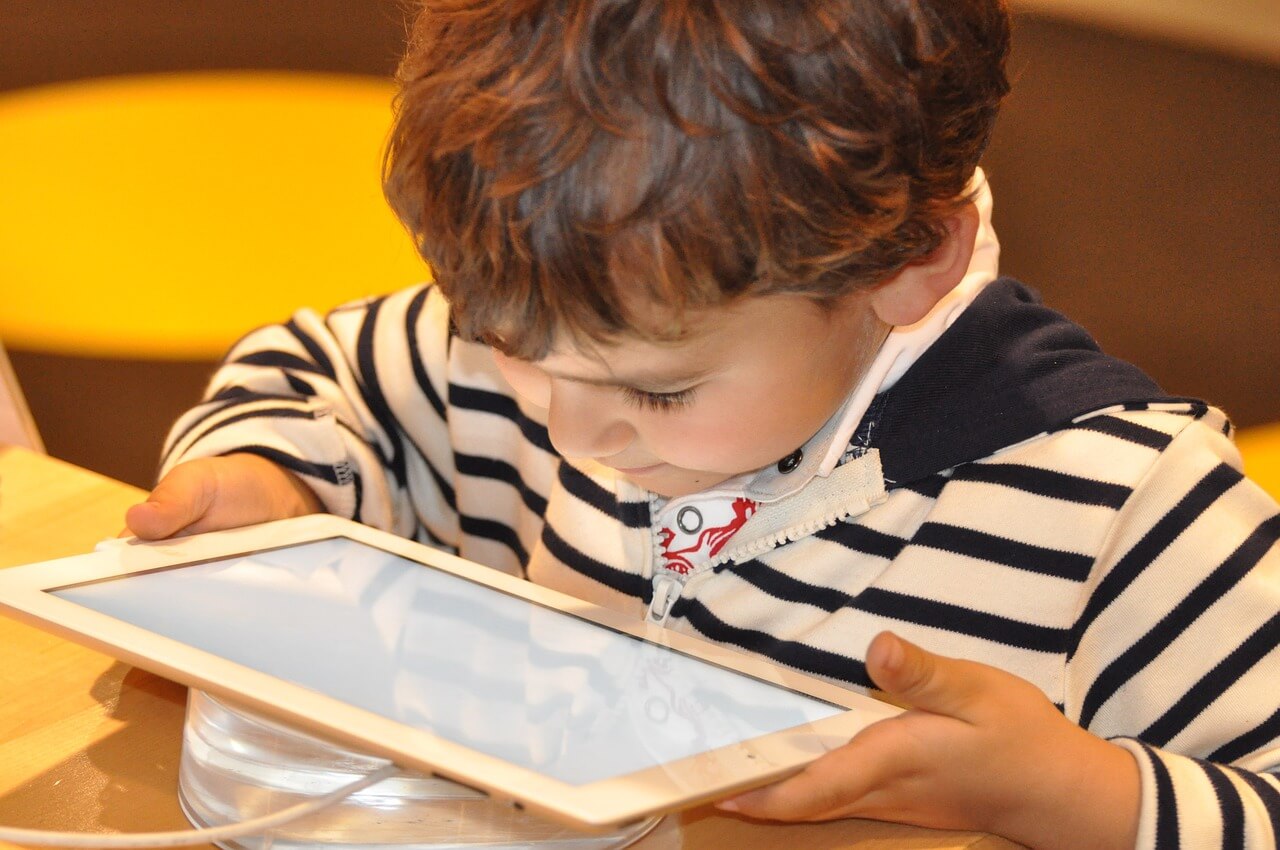 Its purpose is NOT to block the device without the consent of the child, but to ensure as parents that children do not use their devices at inappropriate times. An example, may be the locking of the phone during the early morning, since the children should be sleeping.
How does it work?
I explain to you how the fantastic functionality of breaks works, so you can block your children's devices when they do not have to use them.
As always, the first thing you need to do is log into your SecureKids account, you can do it from here.
Do not have a SecureKids account yet? Do not worry, here is a link for you to create an account and you can protect your children. New account!
Once inside the panel of SecureKids, you will see a lot of functionalities, which we have already explained to you in previous occasions. Do not worry, you can see the tutorials whenever you want, here is a link to all of them → Tutorials
You'll see that one of the features that we have is "Breaks", yes, the one which is orange. If you enter inside it, you can schedule breaks so that the devices of your children do not work during a few hours that you determine.
Look out!
We recommend creating the break schedule in accord with the family, ie, the fact that children are aware of the existence of these and agree with them. With this, we can make the children take part of the important decisions of the family, which is fundamental for their personal growth, and they become aware (depending on the ages of the same) of the repercussions of their actions. Improving your self-esteem and feeling important to your family.
Once inside the functionality of breaks, to create one is very simple. Just click on the yellow + button on the right side.
When clicking on it, a drop-down will appear with which you can determine all the characteristics that I detail below:
Start Time: determine the time at which the break should start.
End time: time at which the determined rest must end.
Days: Here we must determine which days of the week should be active breaks, at first they are all active, golden in color, pressing on them will take those days off.
Device: Here are the devices that are associated with the child in question, you must have at least one active.
You can see it in this image:
Once you have all the steps to your liking you must click on "Save". In this way the break will be created, and your child's device will be blocked at the times and on the days when you have determined.
As you will see, in the screen of breaks, the rest you just created, to see the characteristics of the rest you just created (or another you already have), just click on it. A drop-down will appear in which all the information of the same one will appear.
But … Now I want to change it. How do I do it?
In previous versions of SecureKids, if you wanted to edit a break you should delete it and create another one, since it could not be modified. Now, with the new version of SecureKids you can do it.
To modify a break from SecureKids, what you need to do is follow these steps:
Click on the break you already have created.
You will see that the break is extended down, there an "Edit" button appears.
Click on the "Edit" button.
Then you can edit the break, and adapt it to your needs.
Here you can see how to do it with a gif explaining it.
How do I eliminate a break?
In order to eliminate the Break you want, you just have to make a simple step.
First, make sure that the break is no longer useful, since erasing a break can mean you have to create the same again. Check it before deleting.
To eliminate the Break before I have to ask you two questions:
Have you chosen the break you want to eliminate?
Are you sure?
If the answers to these two questions have been YES, you are ready to know how to eliminate the Break.
Do you see an icon in a trash can in the right part of the selected break? If you click on it, a message will appear in which you must confirm the deletion, and… that rest will disappear as if by magic. Seen and not seen. Removed.
You know how to create a break, now you only have to use it as I have taught you.
If you still do not have the SecureKids application, do not forget that you must have it on your child's device. You can download it right here below.
By Grupo Deidev
v0.23 10MB
50.000 - 100.000
Remember: for proper use of SecureKids we always recommend that it be a consensus decision before the whole family, so you can get your children to accept the use of these tools.
Finally I can only tell you that if you like SecureKids, tell your family, friends and others, this way, you can help us grow to protect children in the online field.